Faculty Central
Welcome to Faculty Central! This is the One Stop Shop that you will need to access anything CFL and HDF related. If you would like me to make changes or to add more links, let me know!
UT-isms

This is the program that UT uses to confidentially store files, data, and information.​

Stache stores your username, passwords, and any other top secret information you may have.

This is the site for IT Help!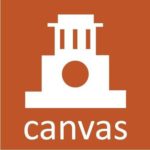 Canvas is a web-based learning management system, or LMS. You can access and manage online course learning materials.