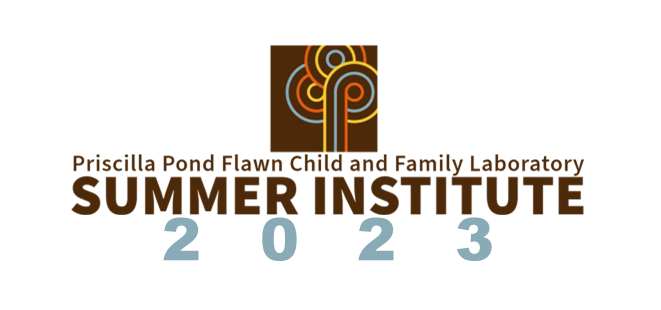 Summer Institute 2023 was held online via ZOOM on July 11th and 12th. We offered 3 unique sessions on Tuesday and 3 unique sessions on Wednesday. Professional Development certificates were generated that met annual licensing requirements will be provided.
Registration for this event has ended. If you have any questions, please email us at labschool@utexas.edu.
Day One
July 11, 2023
We are excited to host our 2023 Summer Institute.
Use the tabs above to find out more and register for individual sessions.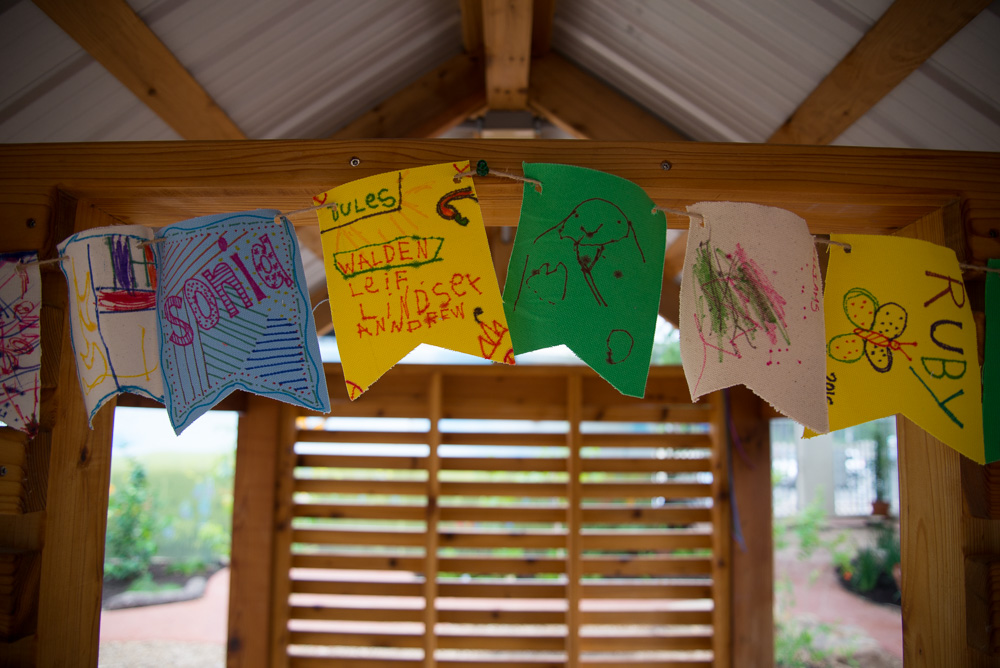 Who Sets the Standard? Using Meaningful Authentic Child Assessment
How do you determine a child's level of proficiency across developmental domains? This session reviews research-based evidence about both standardized and more creative forms of assessment. Attendees will leave with a better understanding of what to assess, why to assess it, and how to best assess children's development for a more individualized, meaningful representation of skill level.
---
Sarah Ozuna Brown, MS

| Assistant Professor of Practice
---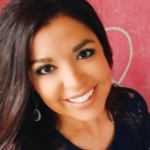 Sarah is an Assistant Professor of Practice at the University of Texas at Austin. She teaches and mentors undergraduate students at the Priscilla Pond Flawn Child and Family Laboratory, where she also teaches a group of preschoolers and young toddlers. Sarah graduated from Oklahoma State University with a Master of Science in Human Development and Family Sciences with a concentration in Family and Community Services. She received a Bachelor of Science in Human Development and Family Science with a Concentration in Early Childhood from The University of Texas at Austin.
Timely Transitions
This session will give participants information about the value of maximizing transition times while minimizing the number of transitions that we ask children to experience each day. Participants will get many ideas for transitions they can put into practice immediately.
---
Lara Pauley, MEd

| Assistant Professor of Practice
---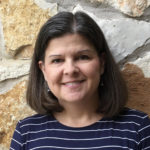 Lara Pauley is a trainer with over 30 years of experience in the field of early childhood. Lara currently works as a Master Teacher at the UT Lab School. She is an Independent Facilitator of the Love and Logic Early Childhood Parenting Made Fun!® curriculum. She has been the director of two NAEYC accredited child care programs, has taught in early childhood and college classrooms, and has worked as a case coordinator for Early Childhood Intervention. She has an M.Ed. in Early Childhood Education from UT Tyler and a B.S. in Child Development and Family Relationships from UT Austin.
SEL: Understanding and Addressing Relational Aggression in Preschool Settings
This session covers common forms of social aggression in preschool relationships, and methods for addressing them. Informed by polyvagal theory and compassionate teaching, this session proposes that recognizing the best in students – even in the trickiest of moments – fosters a culture of care for the class as a whole. Learning is a social act, and we learn best when we feel our best.
---
Maud Morgan, MEd

| Assistant Professor of Practice
---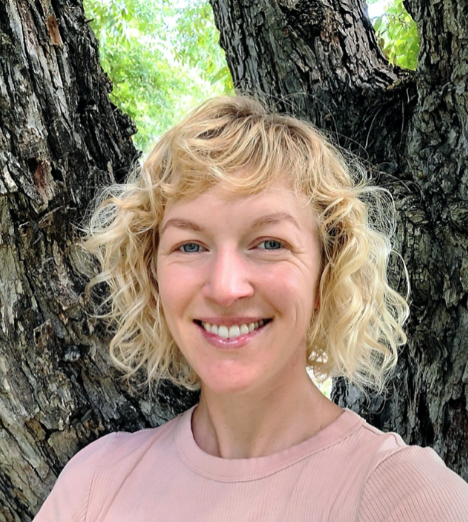 Maud received her bachelor's degree in French Studies and Refugee and Forced Migration studies from York University in Toronto, Canada, and her Master's degree in Early Childhood Education from the University of Texas at Austin. She began teaching preschool in 2012, and joined the Lab School as a Graduate Assistant concurrent with her Master's program in 2020. Her experience is in play based learning, emergent curriculum, conscious discipline, and Reggio Emilia. Her practice is informed by an interdisciplinary approach that views learning as a collaboration based in mutual trust, and children as social agents. We grow the community we want to see in the world, and the classroom is where this takes root. Apart from teaching, Maud is a practicing visual artist and performing musician. She enjoys spending time with her partner and their one-year-old, Reggie, swimming, and playing music.
Day Two
July 12, 2023
Day two of the 2023 Summer Institute.
Use the tabs above to find out more and register for individual sessions.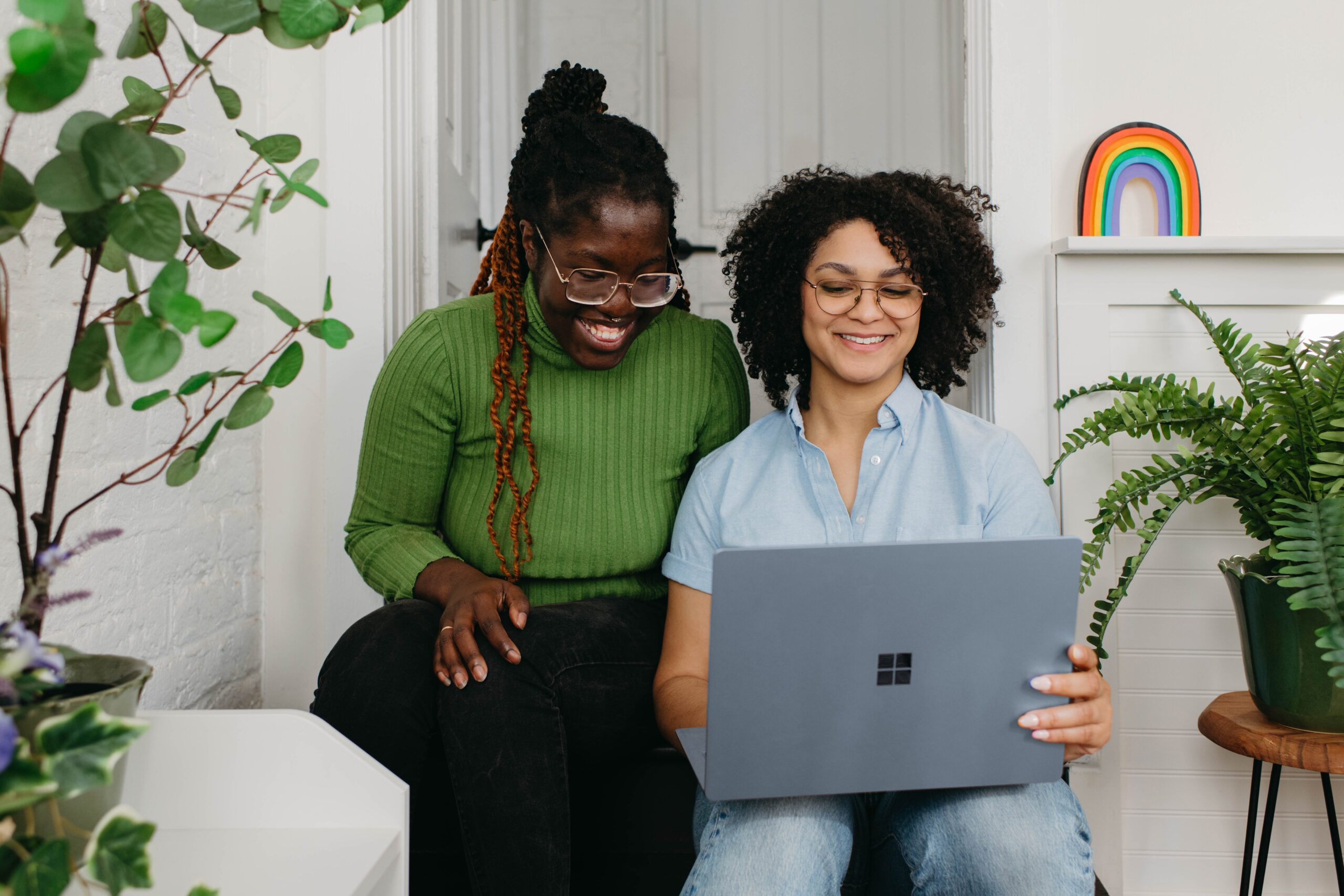 Adaptive Art Practices: Connecting Process to Product
This training is designed to help individuals better understand and successfully implement process art experiences in early childhood education. We will discuss how artistic expression can be a tool for social emotional regulation, language and literacy development, fine and gross motor development and mathematical/spatial reasoning. We will explore many strategies, activities, books and materials that you can implement in your classroom right away.
---
Elizabeth Porter, MFA

| Assistant Professor of Practice
---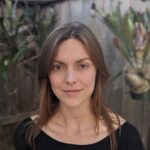 Elizabeth Porter is the Master Teacher in the Dogwood and Magnolia classrooms at the Lab School. She received her bachelor's degree in Fine Arts from the University of Texas at Austin and her master's degree in Fine Arts from Hunter College (CUNY) in New York. She is a state-certified educator, with a specialization in early childhood art. For the last five years, Elizabeth has been teaching elementary and early childhood art in public schools. She utilizes elements of Reggio Emilia, Waldorf, and Montessori approaches in her work with young children. In addition to being an educator, Elizabeth is an artist whose work has been exhibited in museums and galleries in California, New York, and throughout Texas.
Marrying State Standards With Emergent Curriculum
You want to create an enriching, engaging, and emergent learning environment for the children in your classroom, but UGH those state standards! How can you do it all!? In this session, we will talk about how to thoughtfully incorporate children's interests and needs into learning activities that are also aligned to state standards. We'll also take a deep dive into what exactly "emergent curriculum" entails, and how to infuse emergent ideas into boxed curricula.
---
Becca Johnson, MEd

| Assistant Professor of Practice
---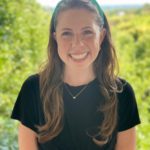 Becca has a bachelor's in Human Development and Family Sciences, with a focus in early childhood, from UT Austin, and a master's in Educational Leadership and Policy Studies from UT Arlington. She is a certified teacher and has experience teaching Pre-K, 2nd, and 3rd grade in the public school system. Currently, Becca is an Assistant Professor of Practice at UT Austin where she teaches an experiential learning course for undergraduate students, as well as teaching a group of young toddlers and four and five year olds at the Priscilla Pond Flawn Child and Family Laboratory.
When Eating Isn't about the Food: Mealtime Dynamics between Caregivers and Children
Modern families confront a variety of social, cultural, and psychological dynamics at the dinner table: diverse values between partners, societal culture of dieting, child health concerns, varying nutrition knowledge, and more. This session will explore the bidirectional feeding dynamics between caregivers both at home and in care settings and children, illuminate the research insights and research gaps present today, and provide best known feeding practices for caregivers to adopt as part of mealtimes for children's food education and long term psychological and social health.
---
Marissa Epstein, RDN

| Lecturer
---
As a management lecturer in the McCombs School of Business at The University of Texas at Austin, Marissa Epstein teaches graduate courses in nutrition entrepreneurship, showing business leaders how to evaluate the investment worthiness of nutrition-inspired products and services. She served as the director of the University of Texas Nutrition Institute, where she oversaw the Food and Beverage Incubator Practicum and the Food and Health Inventor's Program, guiding early-stage entrepreneurs from ideation to go-to-market readiness through iterative, user-centered design. Epstein received an MBA and Certificate of Public Management from Stanford University and a B.S. in nutrition with special honors and a B.A. in Plan II Honors at The University of Texas, where she earned registered dietitian nutritionist certification, specializing in pediatrics.