Welcome to the Little Walnut Classroom page!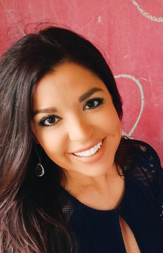 Hi, I'm Sarah, your child's Master Teacher!
Welcome to the Priscilla Pond Flawn Child and Family Laboratory! The beginning of the school year is rapidly approaching, and I am honored to have the opportunity to be your child's teacher in the Little Walnut Class.
As I get to know you, I'd like for you to know a little about me. I was born and raised in the Austin area. I hold a Master of Science in Human Development and Family Sciences with a concentration in Family and Community Services from Oklahoma State University and received a Bachelor of Science in Human Development and Family Sciences with a Concentration in Early Childhood from The University of Texas at Austin. I'm currently pursuing my Doctor of Education in Learning and Organizational Change at Baylor University. I also have completed graduate certification work in Play Therapy from The University of California at San Diego.
I have about ten years' experience teaching in early childhood programs in the Austin area and this is my seventh year as a Master Teacher at the lab. Prior to becoming a Master Teacher, I was involved with the Lab School in a variety of ways including completing undergraduate coursework, completing practicum coursework, and working numerous summer camps. I currently teach the youngest toddler Little Walnut Class on Tuesday and Thursday mornings and the three-four-year-old Crape Myrtle Class in the afternoons every day. I am excited for another year at the Lab School!
Sarah
YouTube Playlist
Little Walnut Wish Lists
Dates to Remember
Documents